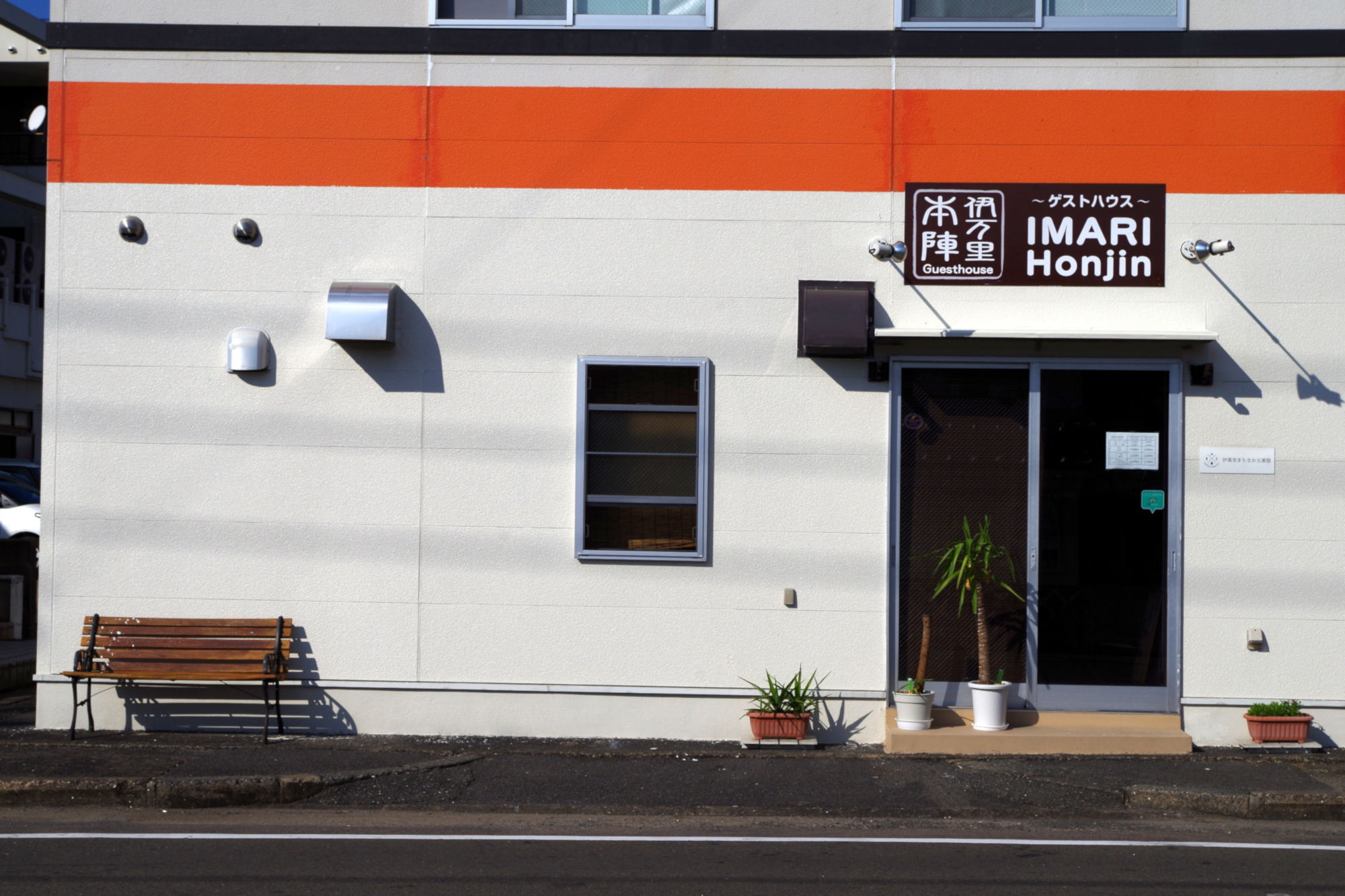 Guesthouse Imari Honjin is located in Imari(伊万里), just 38.6 km from Saga(佐賀). It is 5 minutes on foot from Imari station. Parking for motorbikes and bicycles is subject to availability due to limited spaces. You will find a shared kitchen at the property. You can use hot shower. Free Wi-Fi is available throughout the property.
Imari city – known potteries. Imari is in the center of Hizen potteries area. During the Edo period, potteries burned in the Hizen area were exported from the port of Imari. And, these potteries were called collectively as "Old Imari(古伊万里)". Even now, There are 30 pottery kilns in Okawachiyama(大川内山) that is called "The village of Secret Kilns". You can enjoy shopping and walking in Okawachiyama.
Sasebo(佐世保) is 19.3 km from Guesthouse Imari Honjin, and Karatsu(唐津) is 20.9 km from the property. Nagasaki Airport(長崎空港) is 40.2 km away. You can easily access to Huis Ten Bosch, Karatsu and Arita(有田).
Information
Address:448-1, Ko, Imari-Cho, Imari City, Saga 848-0047, Japan
Phone number:+81 955 38 9060
Closest station:5 minutes on foot from Imari station
Check-in:15:00(Last check-in:20:00)
Check-out:11:00
Parking;Not Available
Beds:12
Facilities
Internet (WiFi) , electric kettle , refrigerator , hair dryer (available to borrow) , desk lamp , microwave oven , kitchenette
Payment Method
Cash or credit card can be used for payment at hotel.


*If you wish to pay in advance by credit card, please make a reservation from 'Expedia'.
Notes
・Please contact us in case the check-in time is over.
・All in the hostel are non-smoking.
・Please do not eat or drink on the bed.
・There is no key locker. Please manage your valuables yourself.
・The kitchen / living room is open until 11 PM.
・The entrance is locked at 11 PM. Guests will not be able to enter or leave the property after this time.
・Off time is at 10 PM. From it on, please be quiet.
Cancellation policy
Should you cancel your booking, a cancellation fee will be charged to you according to the date (Japan Standard Time) the booking changes and cancellation request are accepted.
You can cancel reservation for free until 7 days prior to arrival date.
The guest will be charged 50% of the total price if they cancel in the 7 days before arrival and the total price if they cancel within 1 day before arrival.